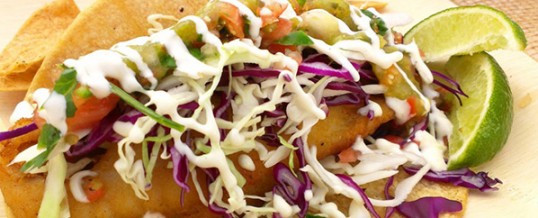 Baja Fish Tacos
Wild Pacific Cod flash fried in a light tempura batter – topped with Sriracha aioli, fresh avocado, vine-ripe pico. Pacific Cod is a mild fish with a light flaky texture which makes it perfect for Fish Tacos and other dishes where you don't want an overpowering fish taste.
We have some of the best Fish Tacos in Kansas City.  Come in on Friday's and get two of our Baja Fish Tacos for $6.95.
Like many Rhode Island natives, I grew ...
Continue Reading →
Share