To Go Orders Call 1-816-298-6477
Our Dine-in Tacos Menu
Come try our unique and "not so traditional" selection of Tacos, Burritos and Appetizers.  Our entire menu is made-to-order with our homemade recipes and the freshest ingredients available.
Tacos & Taco Bar Catering
Providing full service taco catering and taco delivery in Kansas City Metro Area; offering Gluten Free Options as well as Vegan Taco Options.  Special requests are never a problem!.
Full Bar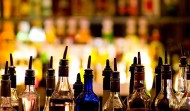 We have a full bar offering the best happy and drink prices in all of Westport.  We have large TV screens for all KC Sporting Events.  Come #drinkabeer and #grindataco.
Billiards & Games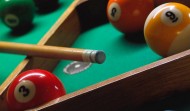 We're located in Westport, partnered with Gambals Social Club.  Come enjoy delicious tacos and vast selection of beers. We have billiards, giant jenga and many other games for your enjoyment.

Back to top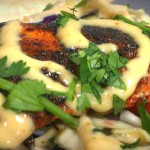 If you're a fan of great Tacos, Billiards, Games and Beer, you may want to visit KC Taco Company.  Our very relaxed establishment is one of the most fun dive bars in Midtown.  We have two pool tables, dart boards, pinball, giant jenga and more.  We are one of the few places you can play Skee Ball in Kansas City.  We have one of the largest selections of bottles and tall boys in Midtown, as well as the Cheapest Happy Hour in Kansas City.
Our food it outstanding.  All of our recipes have been created by our Owner/Chef, Arthur Leduc, and are made fresh from scratch daily.  Our Guacamole is made to order with fresh Hass Avocados and vine ripe Pico de Gallo..  All fish feature in our fish tacos have been caught in the wild (not farmed raised).
So whether you're partying with friends, or just looking for some great Tacos in Kansas City, come visit us in Westport.  Going to Florida?  Visit our "Tampa Taco Bar "Taco Ono".